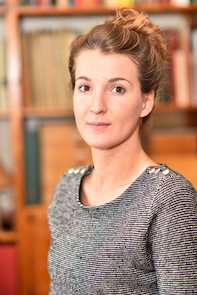 Coline Gruat
Attorney-at-law
Member of the Paris Bar and the New-York Bar
My vision:
I am strongly convinced that teamwork and proximity with my clients is a key for success. I do my job with a dedication to communication and interaction to find the right and fair approach for my clients.
Learning about a large panel of professions and many innovative projects brings me more and more closer to my clients.
My keywords: serenity and precision
The legal sector requires an absolute precision. Some of my clients know this sector, others do not. But the precision required for my job should not mean misunderstanding for my clients. I therefore endeavour to make it logical and understandable to all.
I believe that a large part of my mission, beyond the legal work, is to communicate with my clients, to keep them informed of the stages of a project and / or a procedure for clarity and transparency purposes. This way, my clients are free to concentrate serenely on their own job while I carry out my mission.
My activity:
My clients can be both employers and employees. I guide, advise and represent French and foreign companies of all sizes (daily advices, opening and closing of foreign companies in France, Labour and Employment audits, litigation in front of the various jurisdictions, etc.). I also assist and represent employees on any issue related to their employment contract.
My experience:
After graduating with a Master degree in Business Law from the University Paris I (Pantheon-Sorbonne) in 2009, I graduated with an LL.M (Master of Law) from Boston University School of Law; after which I obtained the New York Bar in 2010. Then, I obtained the Paris Bar in 2012.
When I returned to France, in 2010, I dedicated my activity to French Employment and Labour Law, working for nearly seven years with two Law firms dedicated to Employment and Labour Law.
In 2016, I started my own law firm in order to devote my practice to the assistance of my clients.